Sundial A1 | Gulf Shores Vacation Rental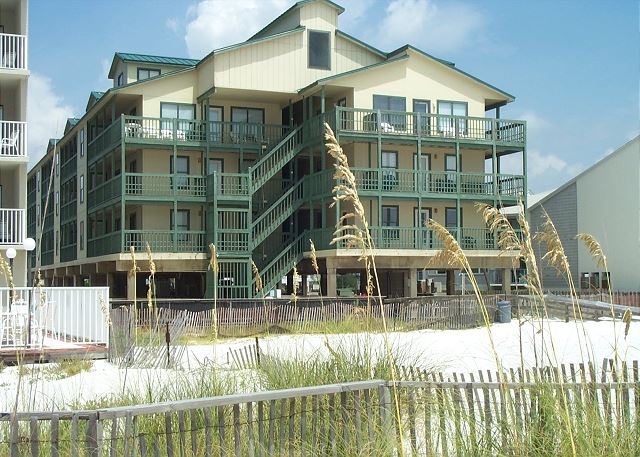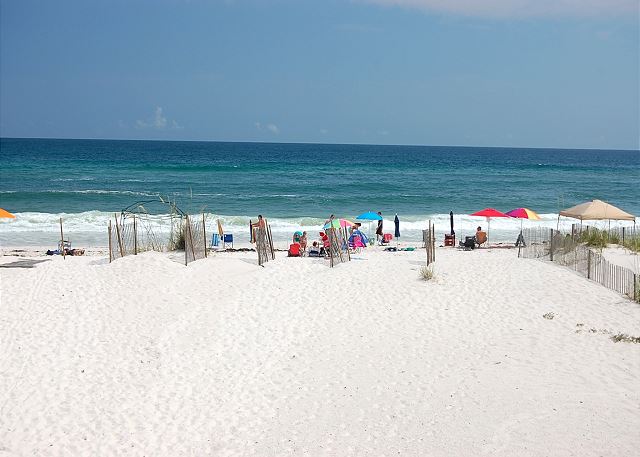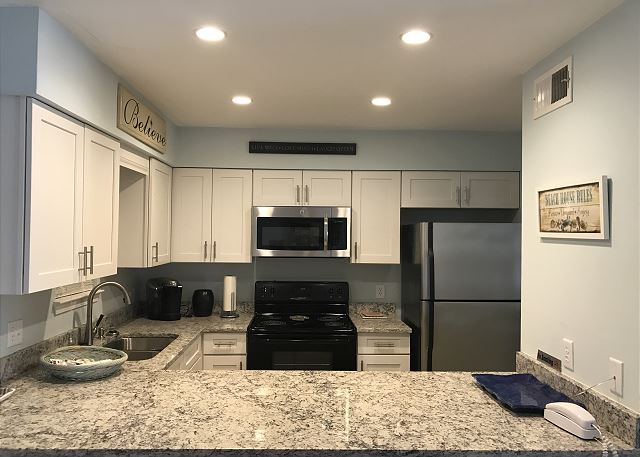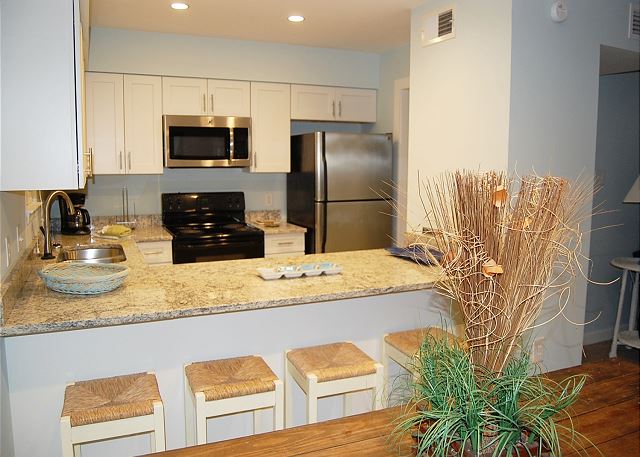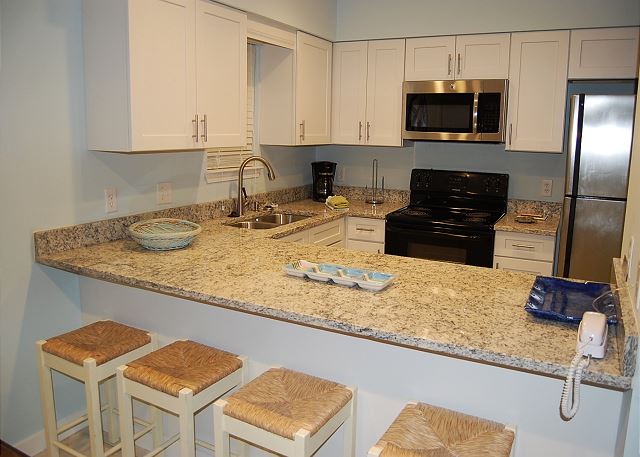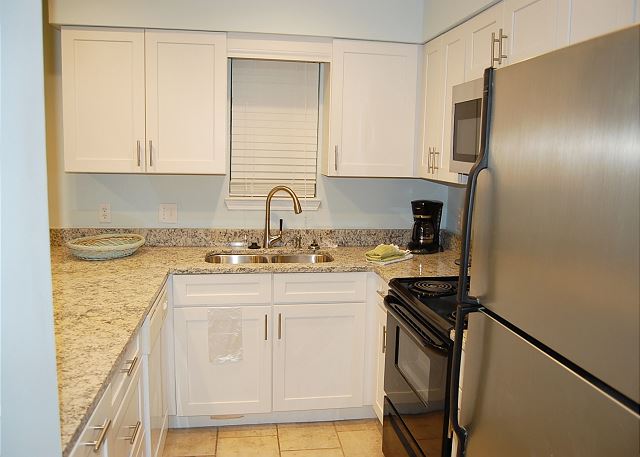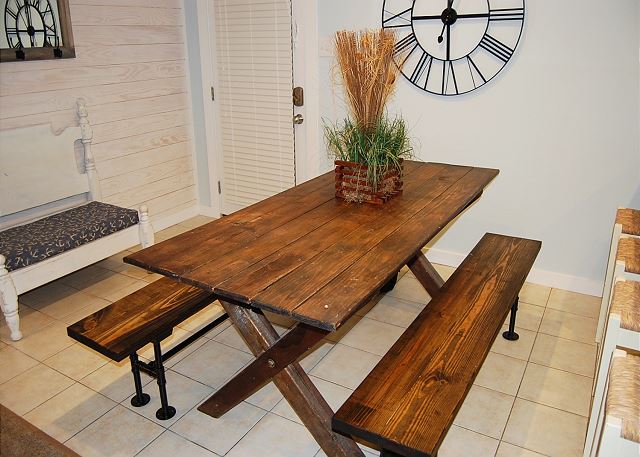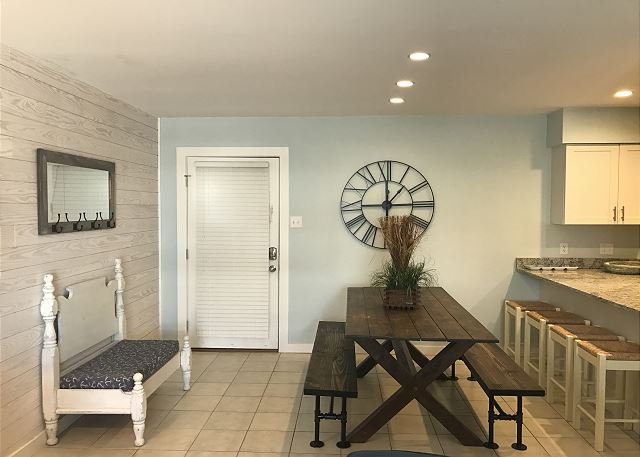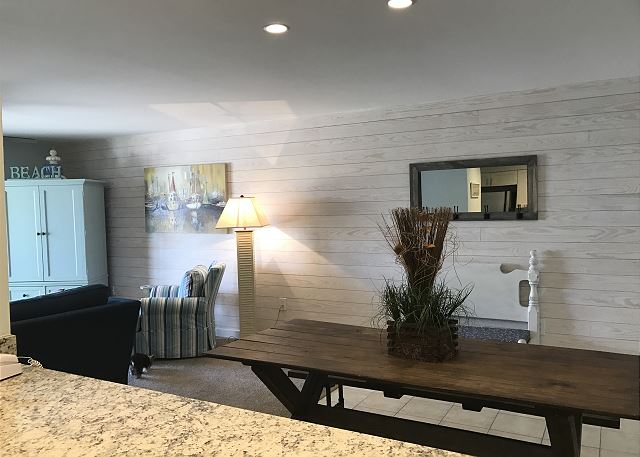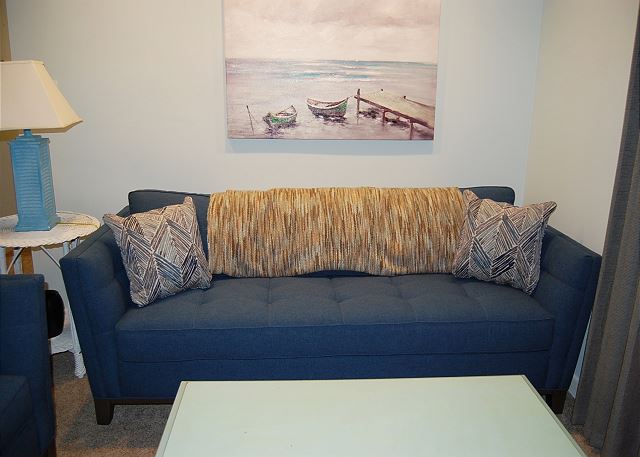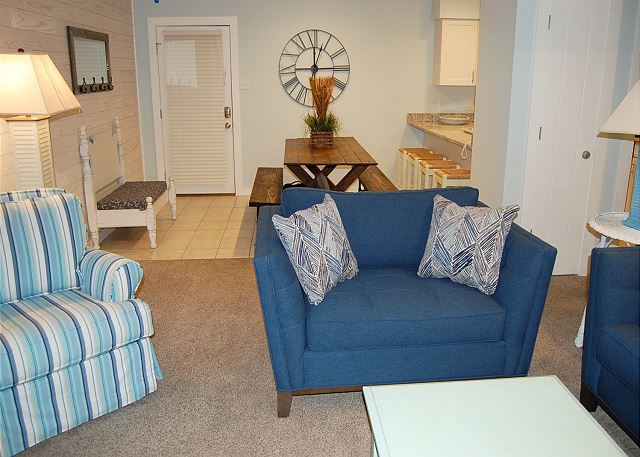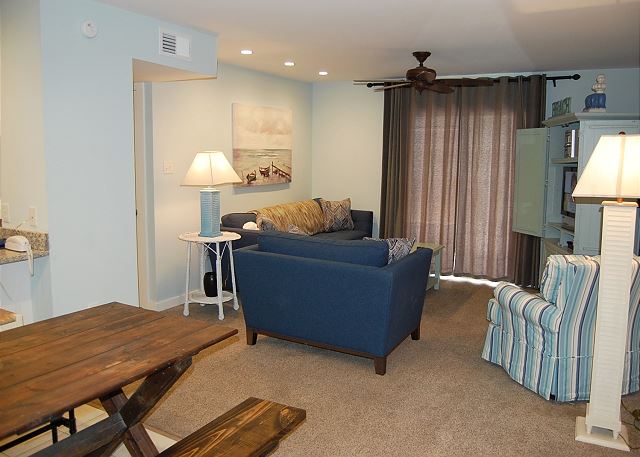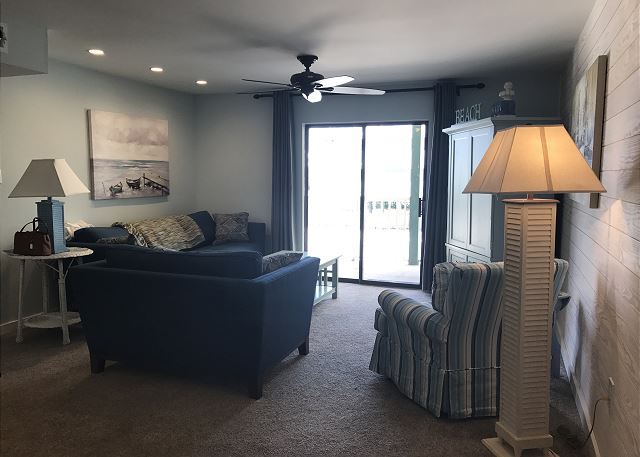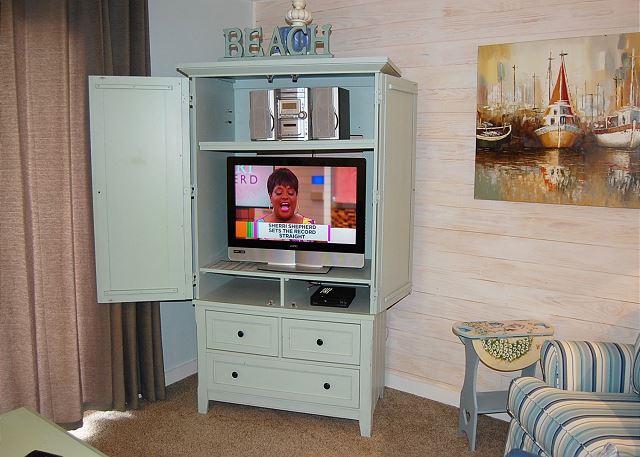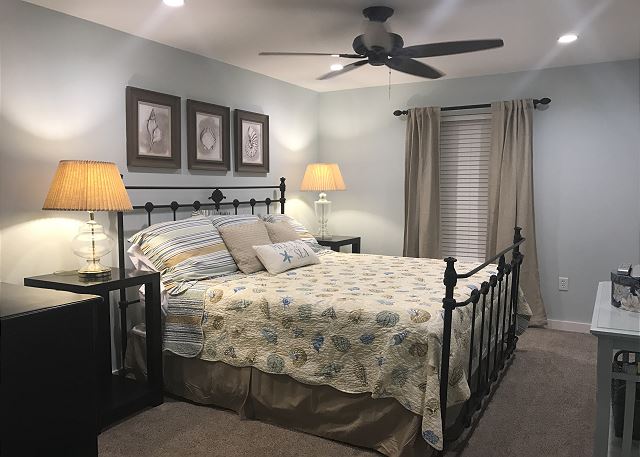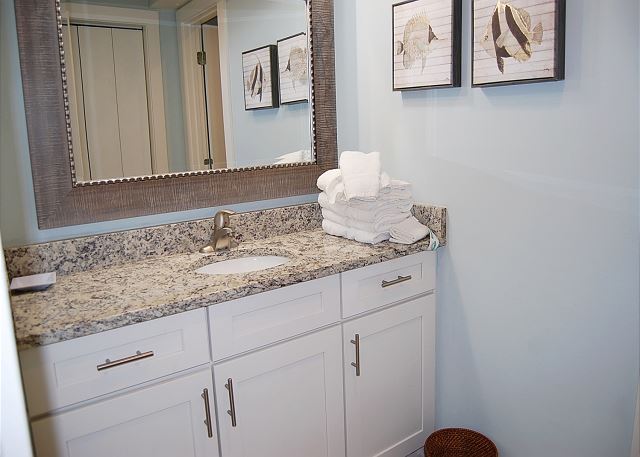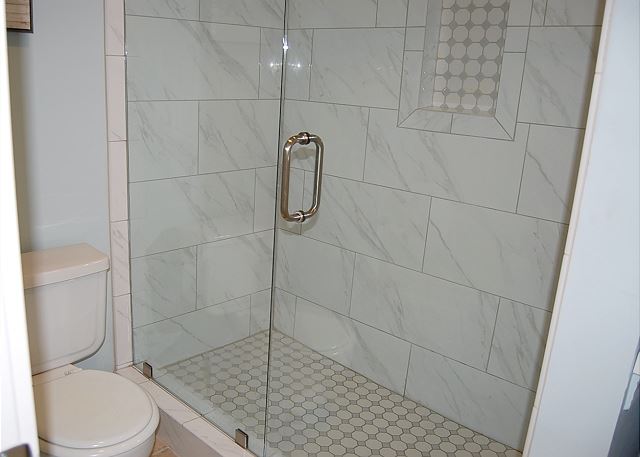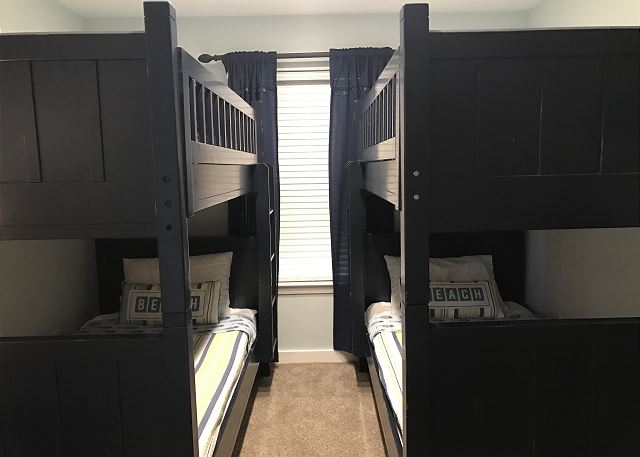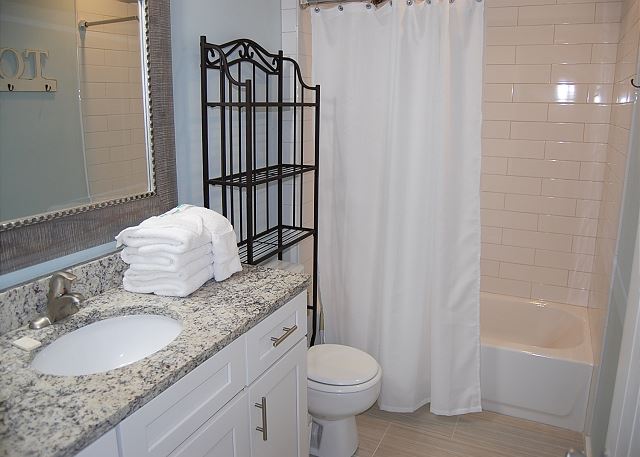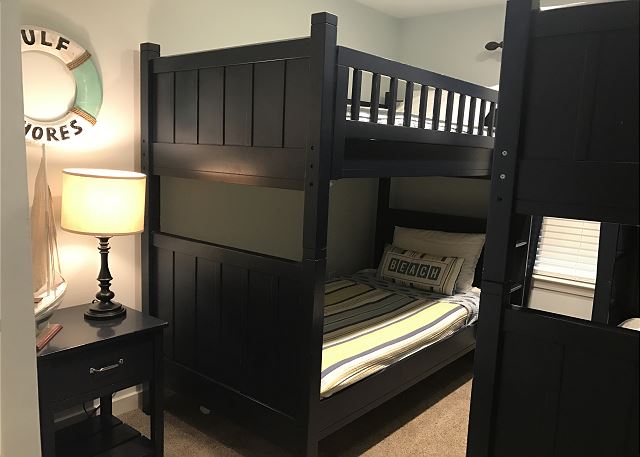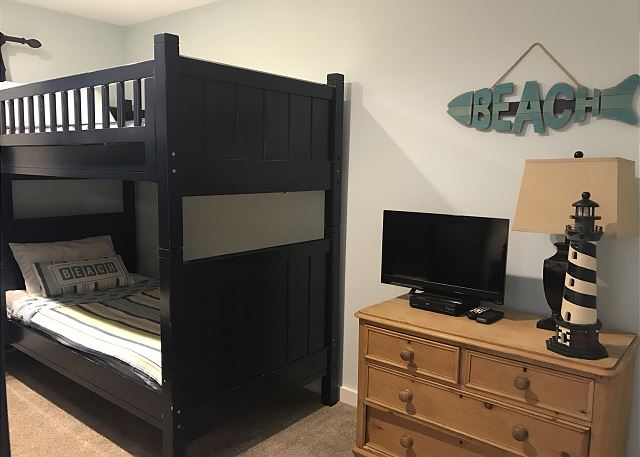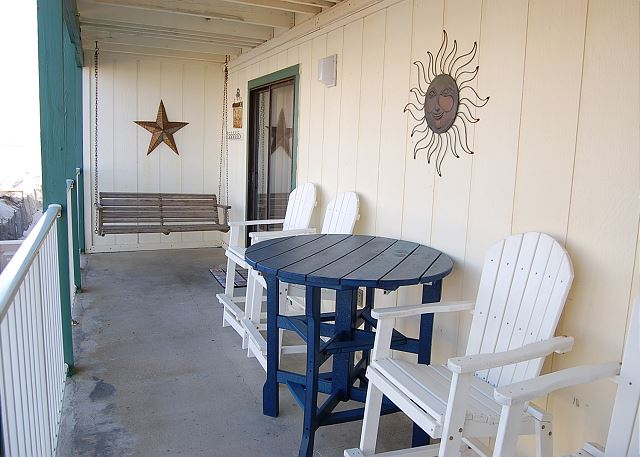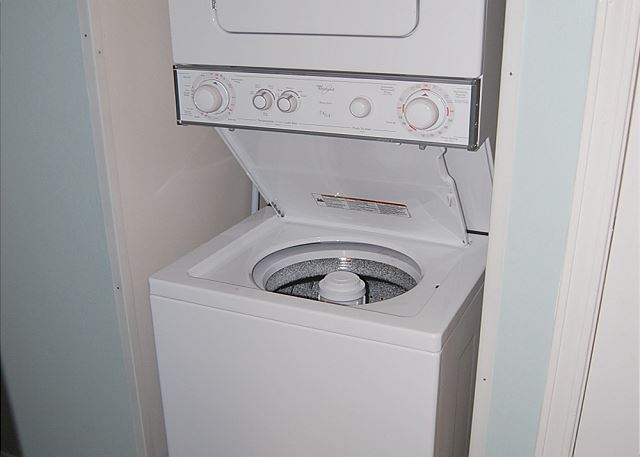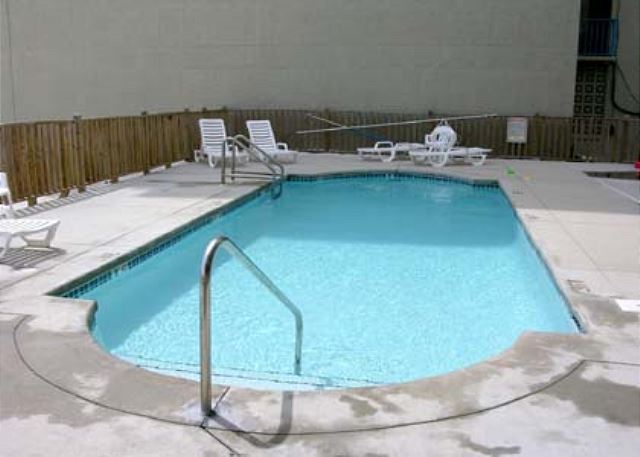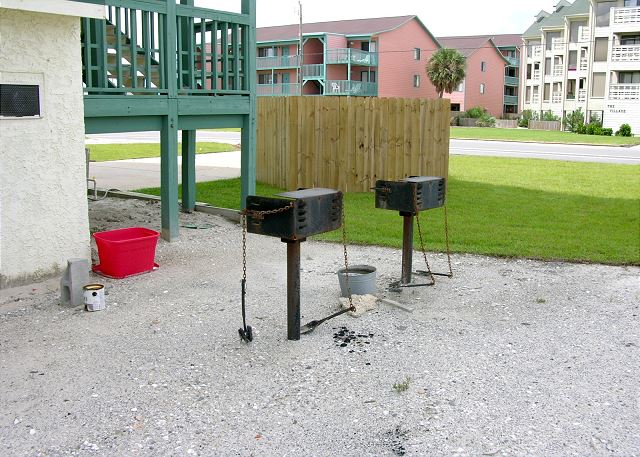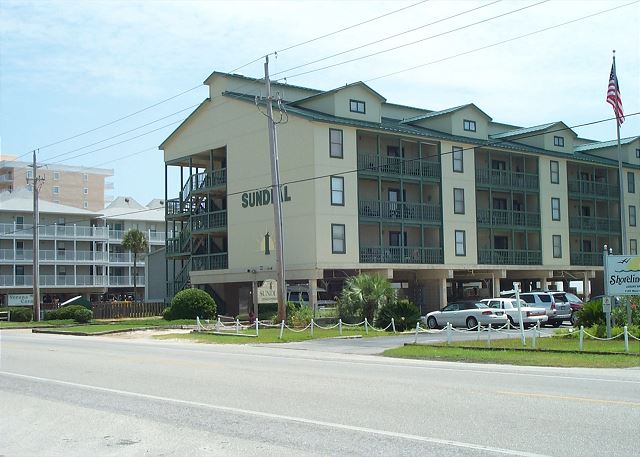 **This unit is listed for sale. There may be a possibility an agent would request to show the unit. Showings take roughly 5-10 minutes and agents understand guests are on vacation!

This Gulf Shores Vacation rental is a 2 bedroom 2 bathroom unit on the first floor that will sleep 8. You have a large balcony (no view) that can be accessed from the master bedroom or the living room. You have a King bed in the master bedroom with a private on suite, the second bedroom has 2 sets of bunk beds and you will also have a Queen sofa sleeper in the livingroom. The second bathroom is off the hall and has a walk-in shower. There are 3 TV's in this unit. For your convenience you have a washer and dryer in the unit. Sundial A1 comes with a well equipped kitchen so that you can prepare meals, or if cooking isn't your idea of a vacation, Gulf Shores has many fine restaurants within walking distance or only a short drive away. Sundial offers a great pool area, charcoal grills, an elevator and internet access. This is a three story low density complex with only 24 units. You have parking under your unit for 1 car. FREE WIFI. This is a non-smoking, no pet unit. Pack & play available in unit, no sheets provided. This Gulf Shores Vacation condo is located at 1149 West Beach Blvd. approx. 1.6 miles west of Hwy 59. No trailers.

Monthly reservations made online will not be confirmed until a reservationist reviews the booking details and verifies that the pricing is correct. If there is an error you will be contacted! Also, in order to avoid same day booking we do not allow reservations to be made online if booking within 48 hours of arrival. Several of our rental properties do have a nightly minimum requirement. If the calendar shows a property is available but you are unable to book online, please feel free to contact us at to ask questions in order to make reservations.

Free Amenities package included with stay: Amenities include: One complimentary adult admission to Waterville Water Park, Dolphin cruise and Deep Sea Fishing, good for all days of your stay, excluding your day of departure. (Some restricton may apply) Dolphin cruise and Deep Sea Fishing are available March - October. Water Park is available May - Labor Day.

Add to your beach stay by treating toyself to a day at the spa. There are many spas in Gulf Shores and Orange Beach that offer Massage therapy, facials, pedicures and more.

Take a biplane ride: See Gulf Shores and Orange Beach from a bird's eye view at Bird of Paradise, located at Jack Edwards Airport in Gulf Shores, AL. This historic biplane is made for 2 passengers and gives you a view of our beaches that is a must see.
| | Nightly | Weekly | Monthly |
| --- | --- | --- | --- |
| July 06 - August 07, 2019 | $228 | $1,368 | - |
| August 08 - September 03, 2019 | $153 | $918 | - |
| September 04 - October 31, 2019 | $130 | $780 | - |
| November 01 - January 31, 2020 | $106 | $636 | $1,100 |
| February 01 - February 29, 2020 | $106 | $636 | - |
| March 01 - March 13, 2020 | $157 | $942 | - |
| March 14 - April 17, 2020 | $157 | $942 | - |
| April 18 - May 13, 2020 | $157 | $942 | - |
| May 14 - May 17, 2020 | $250 | - | - |
| May 18 - June 18, 2020 | $207 | $1,242 | - |
| June 19 - June 30, 2020 | $228 | $1,368 | - |
| July 01 - July 05, 2020 | $250 | - | - |
| July 06 - August 06, 2020 | $228 | $1,368 | - |
Minimum Age Limit for Renters
Thank you for entering your review. The review will become available to the system shortly.
Good
Rating:
Review Date: 06/10/2019
Everything was great but the parking.
Pretty good
Rating:
Review Date: 04/05/2019
Everything went smoothly and the condo was as advertised. I was a bit disappointed in the view as we really could not see the beach. The condo was adequately appointed, nothing special but very clean. For the money, it was a good value.
Manager Response: 04/24/2019
Response from Anchor Vacations, Inc.
Thanks for the review Ken. This owner works very hard to make evey guests stay comfortable. Sundial A1 has most everything you will need, it is easy access to the beach, just down the elevator and steps away to the sand, not to mention it is reasonably priced. We are very careful about talking about view. We do not say that this unit has a view so I am sorry you were disappointed. If you are interested in a view be sure to look for key words like Gulf Front or Gulf view. We hope to see you again!
Happy vacationer!
Rating:
Review Date: 03/04/2019
Condo was very clean which was most important to us and well equiped!
Manager Response: 03/14/2019
Response from Anchor Vacations, Inc.
Nice to hear! Give us a call when you are ready to start planning your next beach vacation!
Just right
Rating:
Review Date: 08/14/2018
It was a great bed. The water pressure left alot to be desired but we could stay clean. We just loved being right on the beach.
Manager Response: 08/23/2018
Response from Anchor Vacations, Inc.
We are pleased that you enjoyed your stay! We hope to see you again next year!
Family Vacation
Rating:
Review Date: 07/24/2018
The condo was very nice. We got to check in a little earlier that expected which was nice becasue we timed our arrival forgetting about the time change. The only negative thing I can say about the whole trip was the condo above us were very loud and rude. They stomped and slammed the doors and cabinets and sliding glass door every night until after 4:30 a.m. I called the condo unit manager but nothing came of it. I even called the Anchor Vacations and since they did not handle that unit there wasn't a whole lot they could do, but they did suggest I not go in person to confront them in the event it made it worse. It got worse every night. But other than that it was a nice place for a vacation.
Manager Response: 08/02/2018
Response from Anchor Vacations, Inc.
I am sorry that the guest above you was so noisy. It does make it challenging to locate who the guest above you rented from as this location is self managed. We are very sorry that this was an issue for you. Please call us again when you are ready to plan your next trip to the beach.
family vacation, wonderful
Rating:
Review Date: 06/28/2018
Loved A1 in the sundial ,clean, pool was clean ,anchor was very helpful answered all my questions, the only thing about sundial the parking is tight if you have a 4 door truck
Usssa World Series
Rating:
Review Date: 06/28/2018
Nice location, easy beach access and not over crowded.
Enjoyed our stay and would stay here again!
Rating:
Review Date: 06/14/2018
Loved the look of the kitchen and living area. Enough space for 3 adults and 3 children. Location is great! Master bed slept wonderfully. Pool was nice. Management was very friendly. Balcony was a good size and plenty of seating. Would stay again.
Spring Break Vacation
Rating:
Review Date: 04/02/2018
This was an excellent place for vacation! 7 friends and I all stayed at this location and all slept comfortably. The kitchen was well stocked with utensils and appliances so we could cook instead of going out. The wifi was fast and reliable. The beach was right outside and gorgeous. The staff that helped me check in were very helpful and friendly (Lisa and another lady. I cant remember her name.) We all loved this place and definitely would come back (perhaps stay on the beach side of the building instead of roadside). The only issue I had was that we couldn't fit all 8 of us in 1 car for a 16 hour drive so obviously we needed two cars but there was only one parking space. And we needed to purchase a second parking pass for an non-guaranteed spot or leave it at the check-in site, which I was NOT comfortable doing. Perhaps if the spot was guaranteed I would have handed over my $20 easier, but we just took our chances with it and managed to avoid getting towed for the 5 days we were there. Lovely place. Highly recommending it. Definitely coming back.
Sundial A1
Rating:
Review Date: 10/17/2017
We had an excellent experience renting this unit. Check in and check out was as easy as it could be. I would definitely stay here again. The unit has been updated and was decorated nicely. No complaints whatsoever.
Manager Response: 10/24/2017
Response from Anchor Vacations, Inc.
Thanks Josh! We hope to see you again real soon!
Girls beach trip 2017
Rating:
Review Date: 07/25/2017
Great. But needs more then one parking place. Room slept 8 but was allowed one vehicle.
Sundial A1
Rating:
Review Date: 07/03/2017
Very good as usual. There are a couple of things the owner may not be aware of that need to be fixed to avoid bigger problems down the line. The return air filter on the central air badly needs to be replaced. Also the lint catcher in the dryer is broken and needs to be cleaned out before it causes a fire. Great place to stay we would like to come back.
Great condo
Rating:
Review Date: 06/21/2017
Would definitely book again! Great decor, all the dishes you need for cooking! Wifi worked the entire stay! The guest above us were a little noisy but the stay was great!
Nice stay!
Rating:
Review Date: 05/29/2017
Hangout Weekend Rental
Rating:
Review Date: 05/24/2017
Your request has been sent. We look forward to meeting all your vacation needs!