Ocean Reef 111 | Gulf Shores Vacation Rental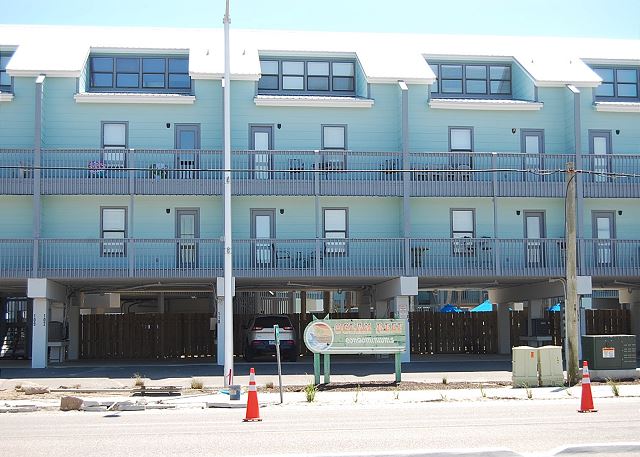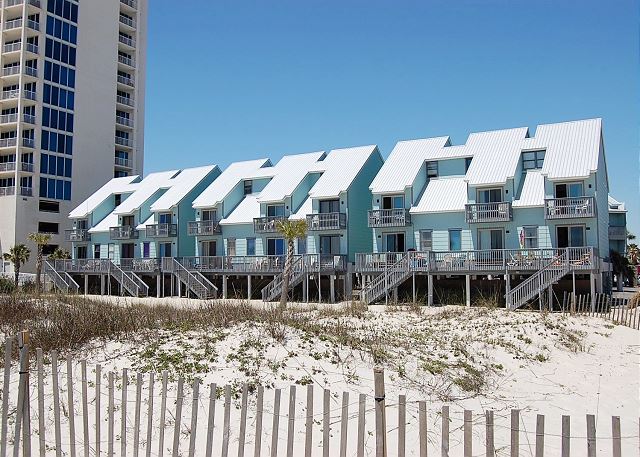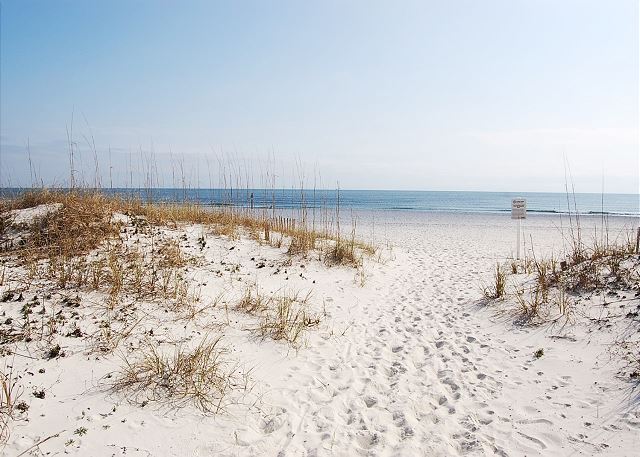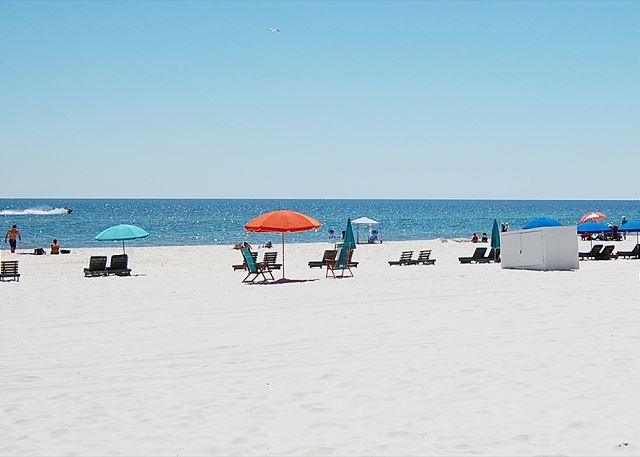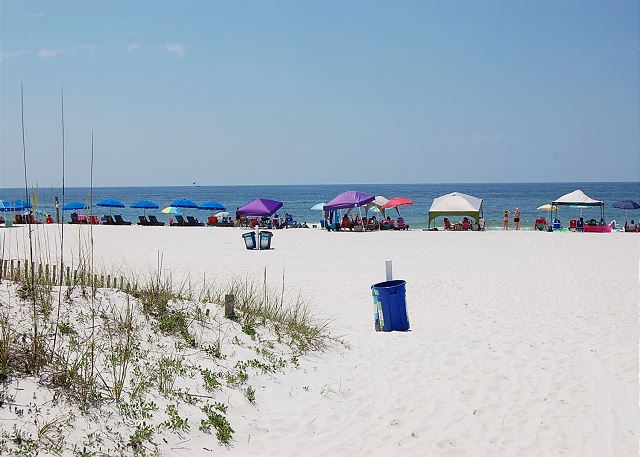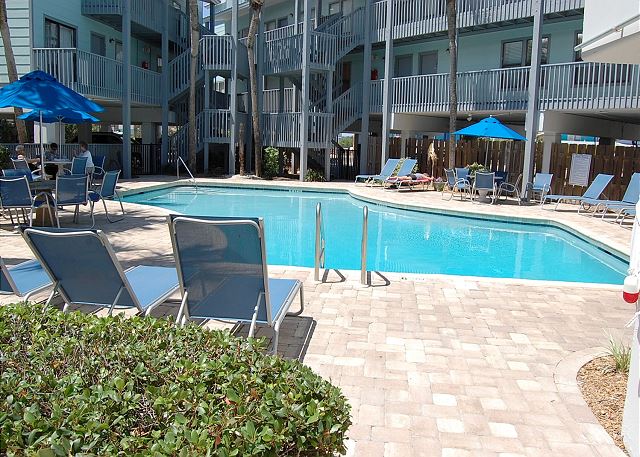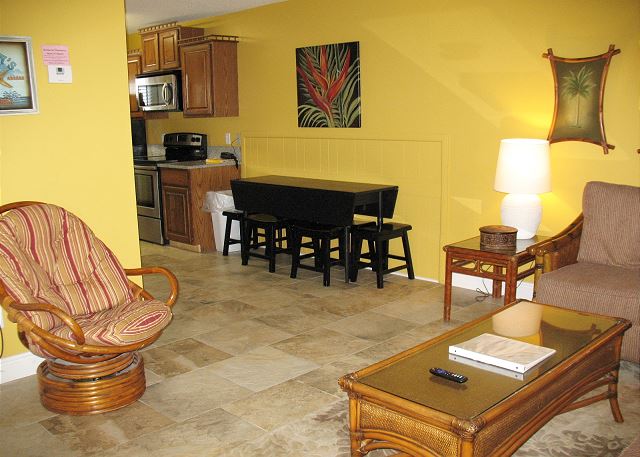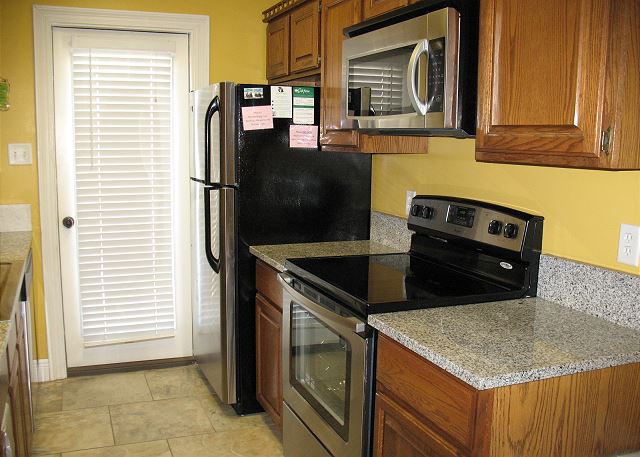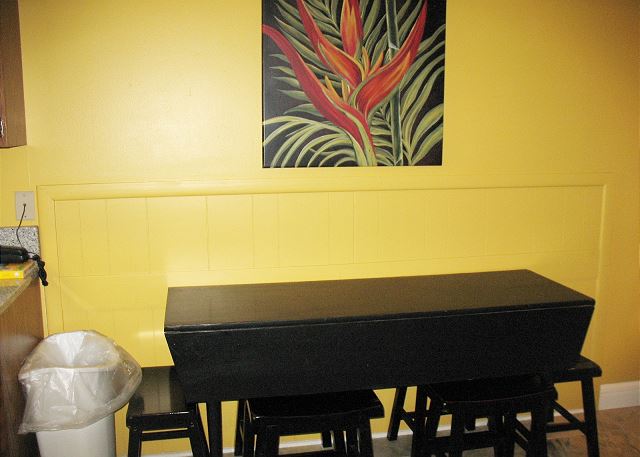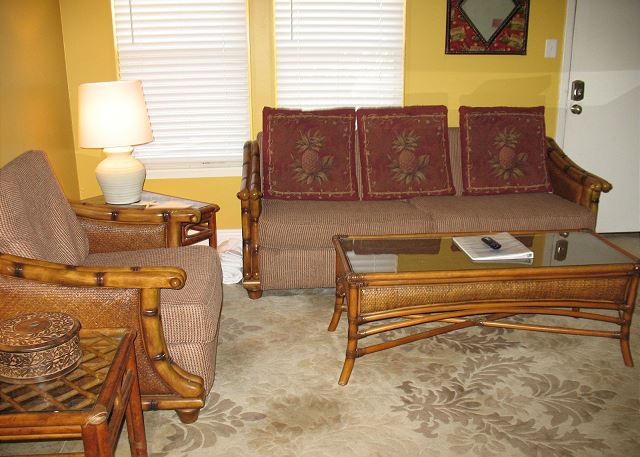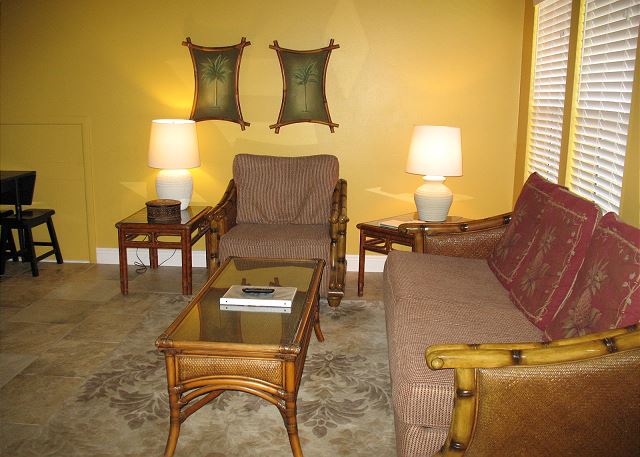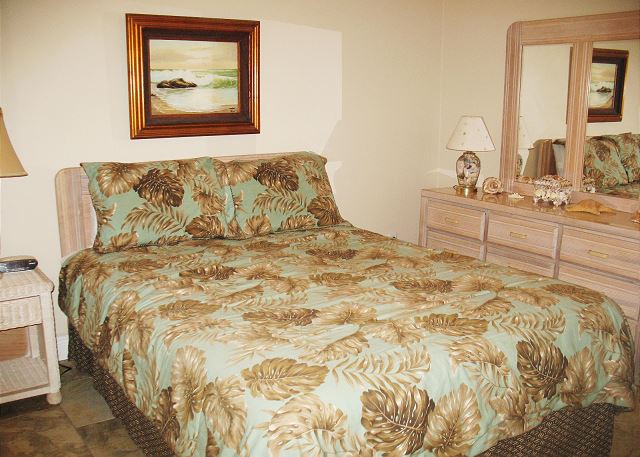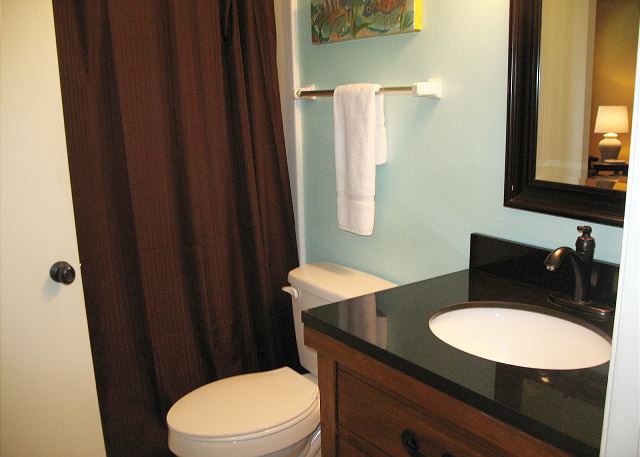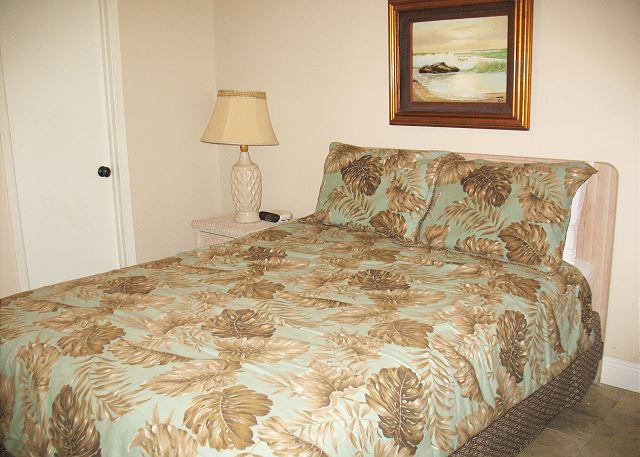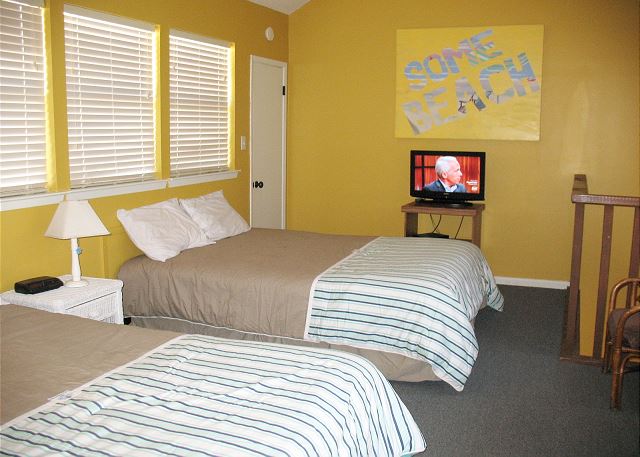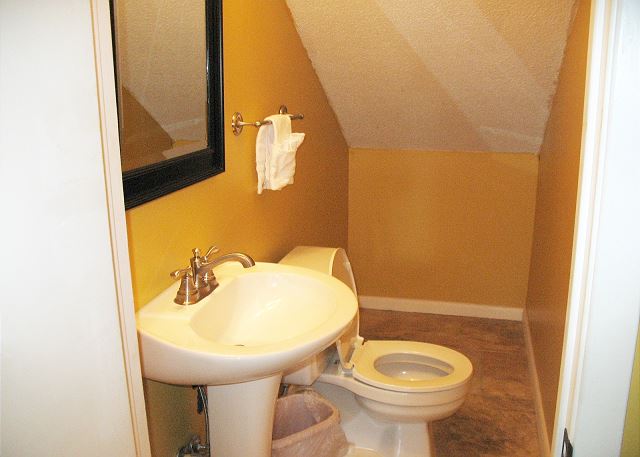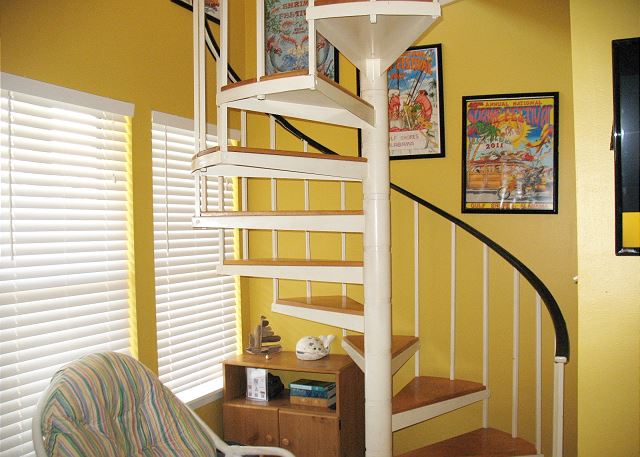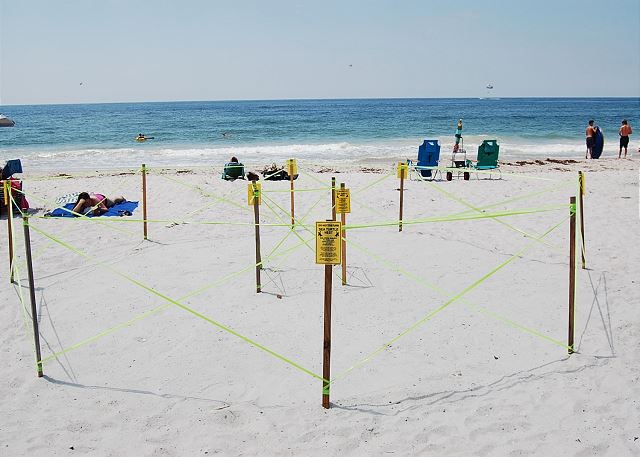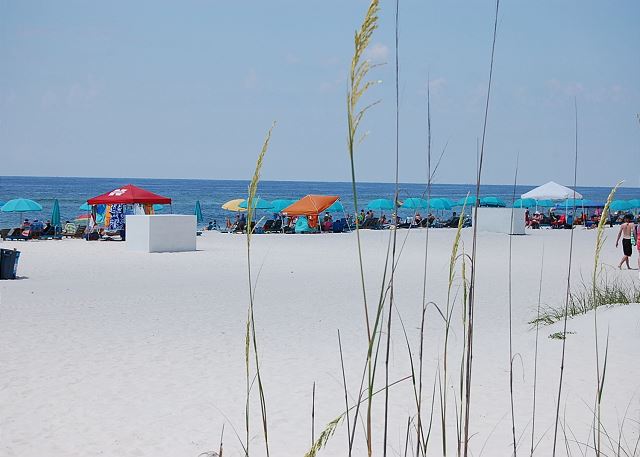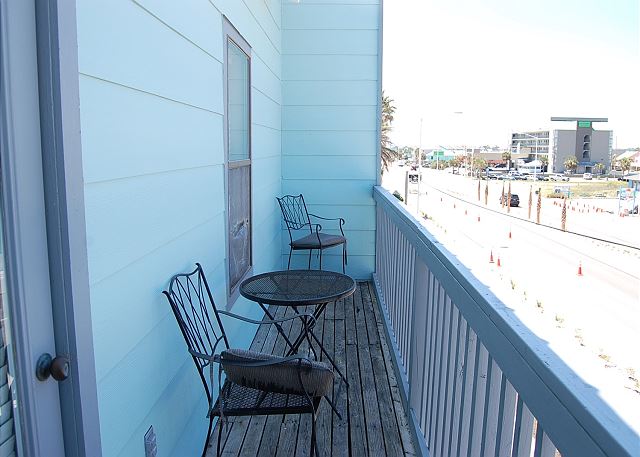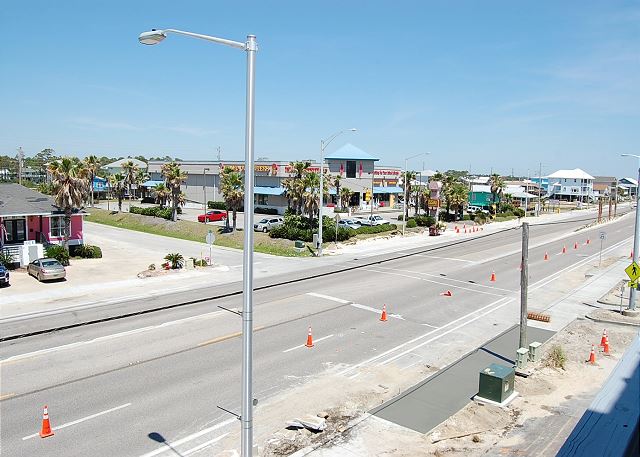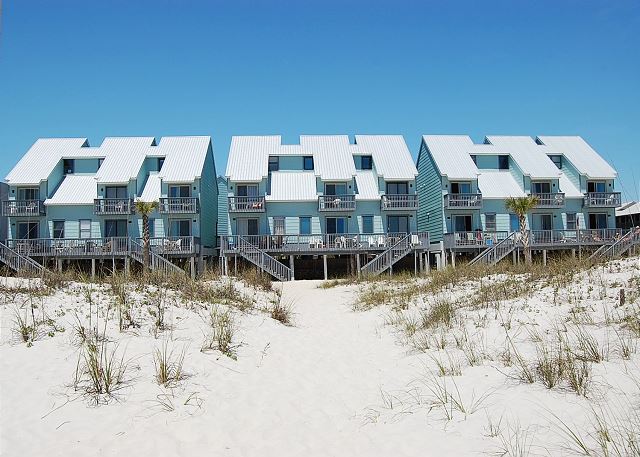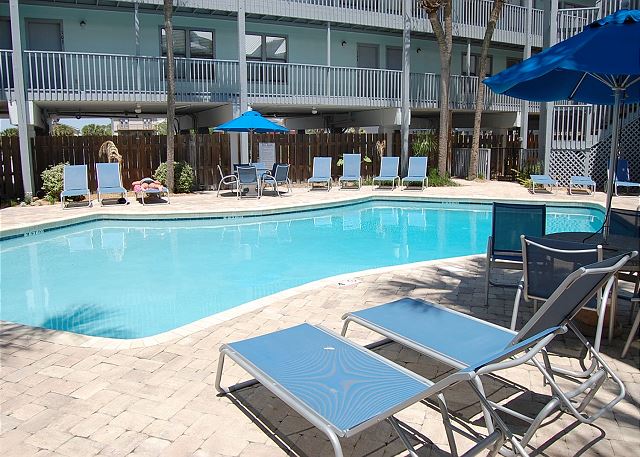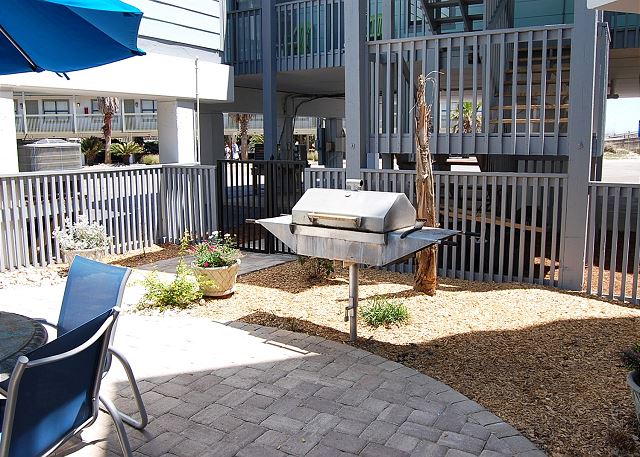 This Gulf Shores Vacation Rental is a 2 bedroom, 1.5 bathroom second floor walk-up unit that will sleep 8. The master bedroom has a Queen bed and the upstairs loft has 2 Queen beds The living room has a Queen sofa sleeper. There are 2 TV's. This unit features a galley kitchen for your cooking needs. This complex has a lush, tropical pool area with plenty of lounge chairs. Just walk through the complex to the sugar white sands of our Gulf Shores Beaches. This is a great central location, only half a mile to the main intersection. There are several restaurants in walking distance as well as many nice shops. No elevator. This unit does overlook the beach road. There is an on site laundry room. You have covered parking and on site security. Wireless internet is available, FREE WIFI. The unit is PET FRIENDLY, one small pet 20 lbs or less. Unfortunately, we cannot make an exception on the pet policy as this is set up by the Association Management. This is a non-smoking unit. This Gulf Shores Vacation Condo is located at 507 West Beach Blvd. Throw your own family Bar-B-Q and hangout poolside and enjoy family time. This property allows up to two vehicles per reservation. No trailers.

PLEASE CALL TO BOOK WINTER RENTALS!Monthly reservations made online will not be confirmed until a reservationist reviews the booking details and verifies that the pricing is correct. If there is an error you will be contacted! Also, in order to avoid same day booking we do not allow reservations to be made online if booking within 48 hours of arrival. Several of our rental properties do have a nightly minimum requirement. If the calendar shows a property is available but you are unable to book online, please feel free to contact us at to ask questions in order to make reservations.

Free Amenities package included with stay: Amenities include: One complimentary adult admission to Waterville Water Park, Dolphin Cruise, and Deep Sea Fishing, good for all days of your stay, excluding date of departure. (Some restrictions apply) Dolphin Cruise and Deep Sea Fishing are available March-October. Water Park is available May-Labor Day.

Visit the Gulf Shores Seafood Market: If grilling up some seafood on your back deck or having a seafood boil for family and friends, this market offers fresh local shrimp, fish , oysters, crab, crawfish and a large selection of fresh produce.

Take a tour of historic Fort Morgan: This preserved fort is the site of the Civil War Battle of Mobile Bay where David Farragut gave the order, "Damn the Torpedoes, full speed ahead." Visit this historic site and learn more about the important events that took place.
| | Nightly | Weekly | Monthly |
| --- | --- | --- | --- |
| November 01 - January 31, 2019 | $99 | $594 | - |
| February 01 - February 28, 2019 | $99 | $594 | - |
| March 01 - March 08, 2019 | $150 | $900 | - |
| March 09 - April 19, 2019 | $150 | $900 | - |
| April 20 - May 15, 2019 | $150 | $900 | - |
| May 16 - May 19, 2019 | $250 | - | - |
| May 20 - June 14, 2019 | $220 | $1,320 | - |
| June 15 - June 30, 2019 | $220 | $1,320 | - |
| July 01 - July 07, 2019 | $250 | $1,500 | - |
| July 08 - August 08, 2019 | $220 | $1,320 | - |
| August 09 - September 03, 2019 | $150 | $900 | - |
| September 04 - October 31, 2019 | $120 | $720 | - |
| November 01 - January 31, 2020 | $99 | $594 | $1,000 |
Minimum Age Limit for Renters
Thank you for entering your review. The review will become available to the system shortly.
Great Location
Rating:
Review Date: 09/07/2018
This was an adorable condo and a perfect size for our family. We loved the complex and the location was perfect. The pool was great and we spent a lot of time there after hanging out on the beach. I will recommend that if you don't like a firm mattress, you need to bring a soft mattress pad. Crazy firm. My husband never complains about mattresses but even he slept poorly. My only real complaint was that the property managers were horrible with communication. We didn't get any information from them about where to check in or see anything until the day we were to check in...and that's only because I called them. We had no idea we had to check in off site and they were only open until 6. Thank goodness my parents were already on their way down there and could check in for us. After my parents checked in and went to the condo, they discovered the internet was down. The only number they had was the emergency contact so they called them and were swiftly told that wasn't an emergency and simply ended the conversation. We ended up calling the internet provider and working it out with a technician over the phone. I was a little shocked the property manager was so apathetic towards the situation. As far as the condo being stocked, I agree with other reviewers that it was bare basics. We didn't even have dish soap or anything to scrub pans. There was dishwasher detergent but only enough packets for one run a day and there were times we wanted to reuse a pan but had no way to wash it. We will definitely rent in Ocean Reef again because we loved the complex. However, we probably won't rent this particular condo mainly because we were disappointed with the property management company.
Manager Response: 09/11/2018
Response from Anchor Vacations, Inc.
We are sorry you had issues with service, we strive to provide great customer service as you can see from other reviews. I don't understand why you didn't receive a confirmation packet that was emailed to you on the day you booked with instructions of what to bring and where to check in. As for the internet, we can't do anything after hours except call the provider, so that is why we leave the contact information in the notebook in each unit. Internet not working is not consider an emergency and we would come down the next day to get it going. We always make arrangements for guests that are late arrivals. We would have contacted you prior to closing to let you know where to pick up your packet. Again I am sorry for any inconvenience.
Loved Ocean Reef!
Rating:
Review Date: 07/19/2018
We had a great time staying at Ocean Reef during our stay in Gulf Shores. Condo was great and super quick access to the beach. The only thing I would change is providing stackable laundry units in the condos. Would definitely stay here again!
Manager Response: 08/03/2018
Response from Anchor Vacations, Inc.
We are pleased that you enjoyed your stay at Ocean Reef 111. Having a washer and dryer in the units would be nice, however, they really do not have the room to put one. They do offer a nice laundryroom on site. We look forward to seeing you on you next visit!
Budget friendly
Rating:
Review Date: 07/07/2018
The kitchen is not well stocked with basic kitchen tools and equipment,frying pans in extremely poor shape, very dull and therefore dangerous knives. Would have nice to know there were 4 flights of stairs to contend with as my dog is blind and has to be carried, best part was dog friendliness and location was good. No real ocean view. I would recommend the owner read commentary in guest book.
Manager Response: 07/17/2018
Response from Anchor Vacations, Inc.
Please call the office if you find the kitchen lacking. Most of the things you mentioned we keep in stock and are happy to provide to the guest. We hope to see you on you next trip to the beach!
Family Fun at the Beach
Rating:
Review Date: 06/09/2018
We had a wonderful time! The condo was sufficient for our family. We spent very little time inside, but we were able to relax while there. The furniture could use a little updating, but the beach was our main interest. The location was perfect! We are already looking for time to go again! The personnel at Anchor Vacations were friendly and seemed sincerely concerned that we have a great time. We did!!!
Spring break
Rating:
Review Date: 04/08/2018
We enjoyed our stay. Condo was better than expected. The outside has been updated with coastal color. I loved how close everything was to the condo. We wished the pool was heated as it was hard to swim in such cool water during spring break. The pool area was very nice. The size of our was spacious for the 5 of us.
Nice Condo
Rating:
Review Date: 10/14/2017
Nice Condo very clean will stay again great place to stay
Manager Response: 11/28/2017
Response from Anchor Vacations, Inc.
Kimberly thanks for leaving a appreciate your feedback!
Great location!
Rating:
Review Date: 09/29/2017
Had a great time on our weekend stay. Loved that the condos where beachfront although this unit isn't. Traffic noise was loud at times and my kids said the sleeper sofa was a little uncomfortable. Overall, it served our needs and we would rent it again.
Manager Response: 10/01/2017
Response from Anchor Vacations, Inc.
Look forward to seeing you again!
Wonderful time at Ocean Reef 111
Rating:
Review Date: 08/13/2017
Ocean Reef 111 was beautiful. Clean. Great location. In walking distance to many things.
Manager Response: 08/28/2017
Response from Anchor Vacations, Inc.
Susan we are pleased that you enjoyed your stay at Ocean Reef! Give us a call when you get ready to plan your next trip to the beach!
Very relaxing stay
Rating:
Review Date: 07/24/2017
The condo was okay as far as cleanliness. We definitely had to do some dusting when we got there but other than that it was good. Loved that it was close to the beach!!! Didn't really get to enjoy pool much, it was usually very overcrowded. Did not realize there were so many stairs to take and that was hard for my mother in law. We will do more research next time. We will definitely recommend to others and stay again. Loved that it was pet friendly. Hopefully see you next year.
First time in Gulf Shores
Rating:
Review Date: 07/22/2017
This was our first time in Gulf Shores, We had 5 adults and 3 children. The Condo was very nice for the most part it was clean. The Queen beds were nice but the pull out sofa bed is in need of a better mattress even the kids who are 4 and 7 had a hard time sleeping because of the old worn out bedding. One of the Queen bed in the loft had vomit on it which wasn't seen until the next morning not sure how house cleaning missed that but it was taken care of after I called. The floor always felt like you had sand on your feet no matter how much I sweep the floor.The second bedroom is actually an open loft with a very small half bath. The pool was great and the beach beautiful I loved that it was a private beach and you could use tubes and rafts and my granddaughter who is only 1 could play in her little floating flamingo. The Condo was in a great location with lots of stuff not far away.I would stay here again but I would try to get a view of the beach not the road.
Best Vacation Ever!!!!!!!
Rating:
Review Date: 07/03/2017
Our rental was super clean,super spacious,and right on the beach!!!! We had a blast!!! Everyone is very friendly. Anchor Vacations made the process very easy and they are very personable. We will be returning for another amazing time next year. BTW make sure to stop by the Flip Flop Deli for ice cream and pizza they are super fun!!!!
Amazing!!!
Rating:
Review Date: 06/05/2017
This was our first family trip to the beach. We loved every part of it. The condo was awesome. Anchor Vacations was wonderful to work with. We will definitely use Anchor next time and we will also try to get the same condo.
Manager Response: 06/06/2017
Response from Anchor Vacations, Inc.
Mrs. Ash, thank you for taking the time to give us your feedback. We are so glad you and your family had a wonderful vacation! We look forward to seeing you guys again on your next trip to the Gulf Coast!! Take Care! - The Anchor Vacations Team.
Best Vacation Ever!!
Rating:
Review Date: 03/24/2017
On many occasions throughout our time in Gulf Shores, my family expressed that this was the best vacation. The boys loved the loft bedroom and the close proximity to the beach. We were within walking distance to souvenir stores and The Hangout. The property was very nice and clean. Lisa at Anchor was very nice and helpful. The vacation was easy to set up and went without any hiccups. We will definitely be back!
Manager Response: 03/27/2017
Response from Anchor Vacations, Inc.
Mrs. Marvin, we are so happy to hear your vacation was great!!! We look forward to seeing you guys again on your next vacation! Take Care! - The Anchor Vacations Team
Only 1 problem was they steps but that is because I have bad kne
Rating:
Review Date: 03/16/2017
Ithe was very nice the condo was very clean it on the beach it was roomy I would rent it again and anchor rep Monica made it very easy she found what we was looking for Inothing our price range thanks guys
Sweet Retreat!
Rating:
Review Date: 11/28/2016
It was pretty easy working with Anchor! The price was reasonable and the accommodations were nice. We will stay here again and recommend it to others for the future.
Your request has been sent. We look forward to meeting all your vacation needs!