Happy Clam | Gulf Shores Vacation Rental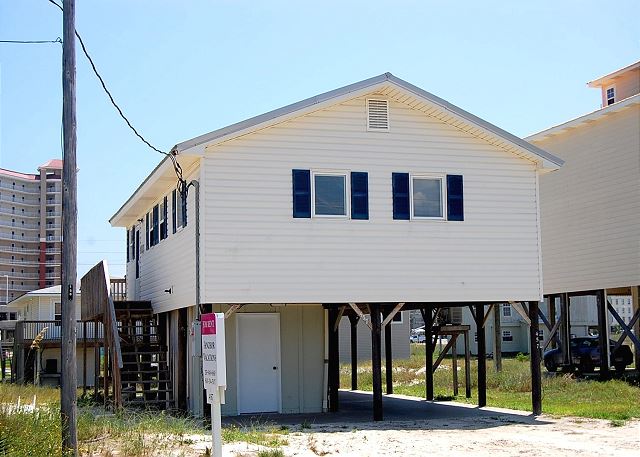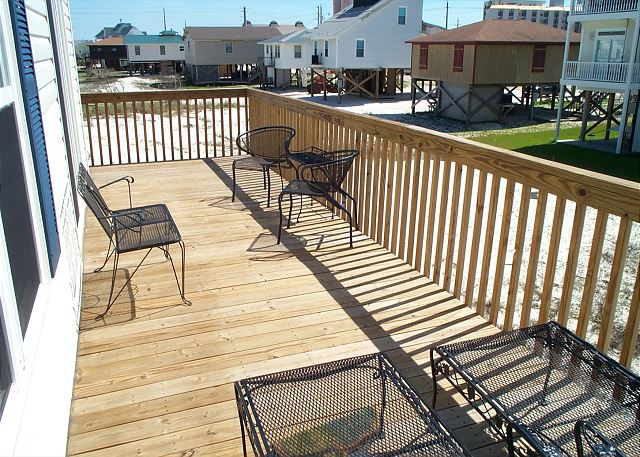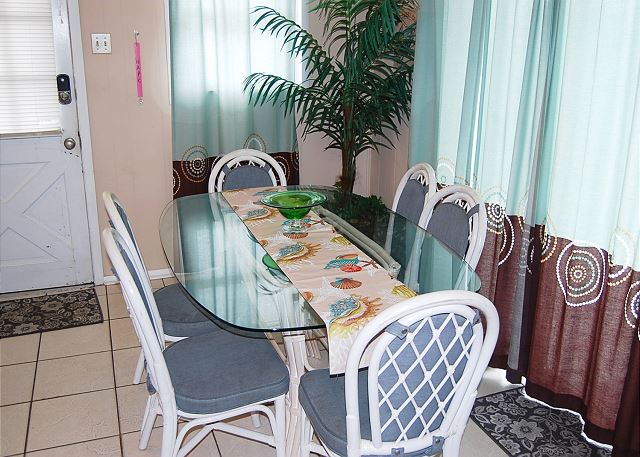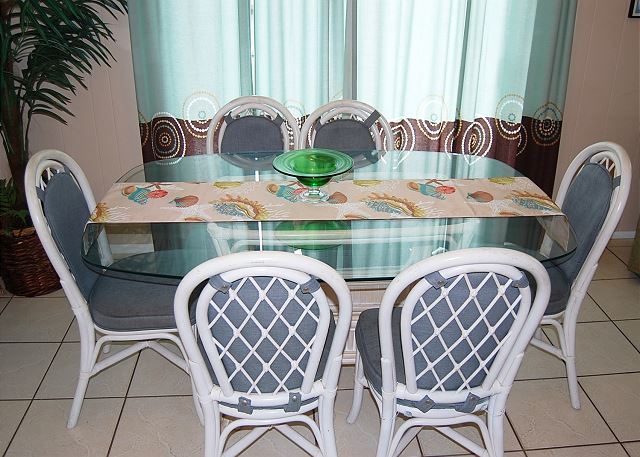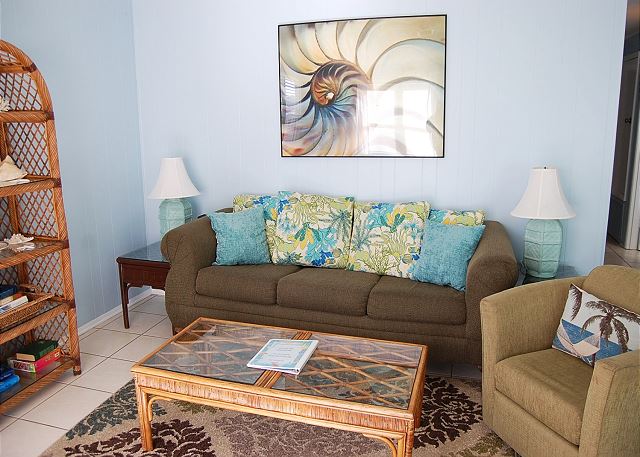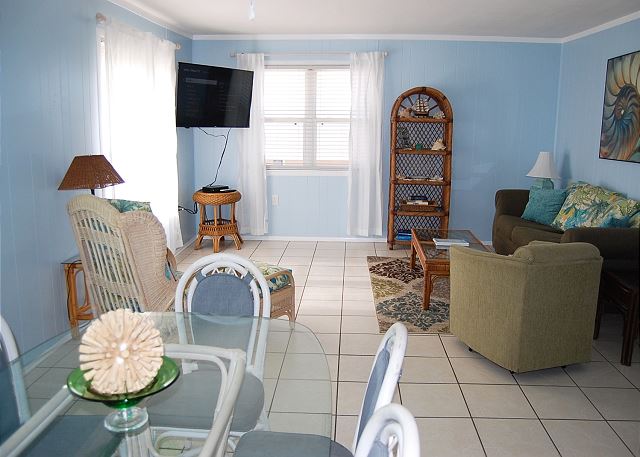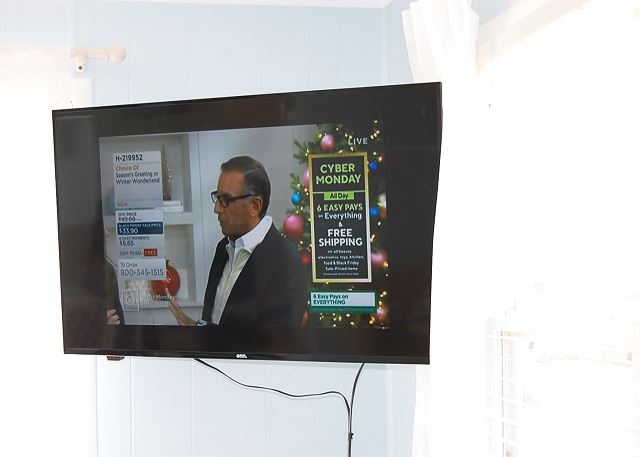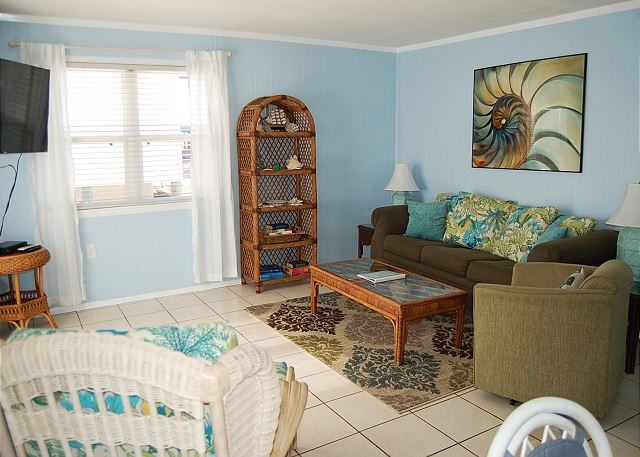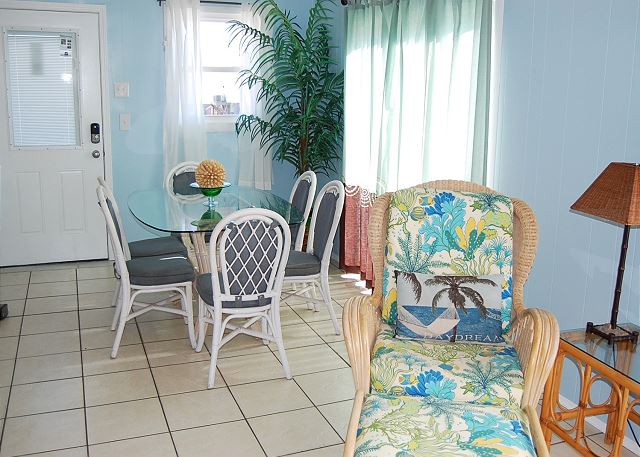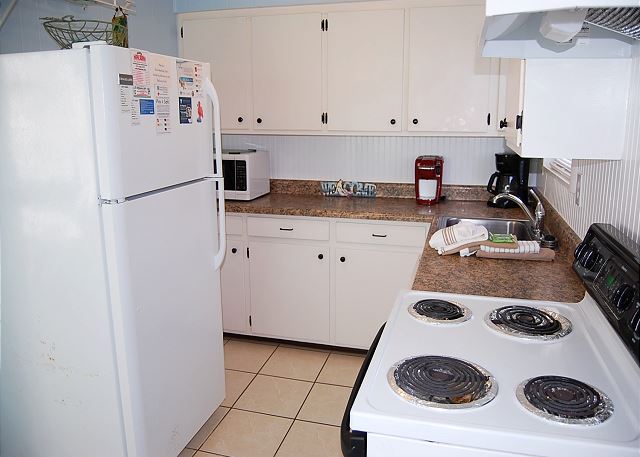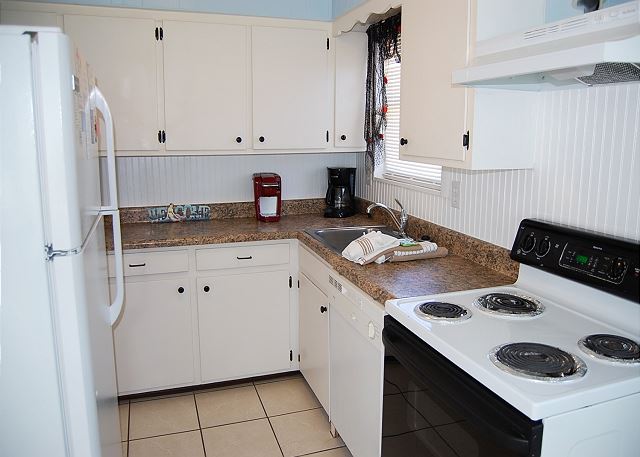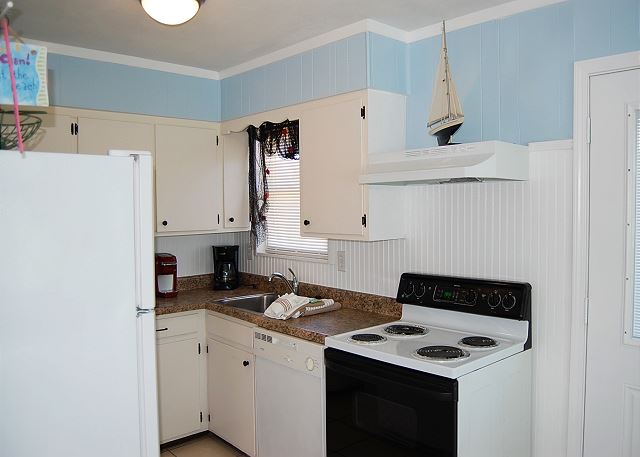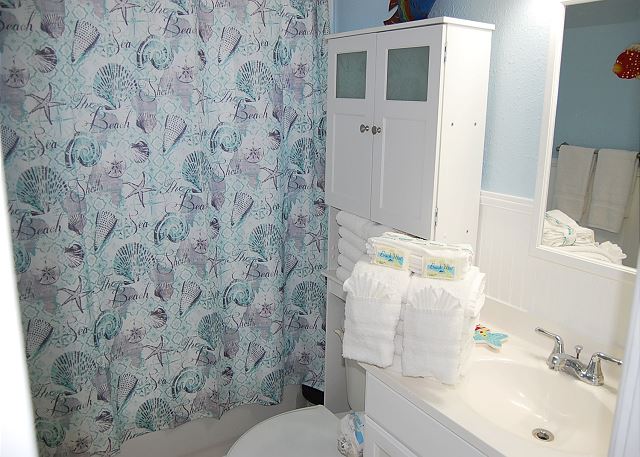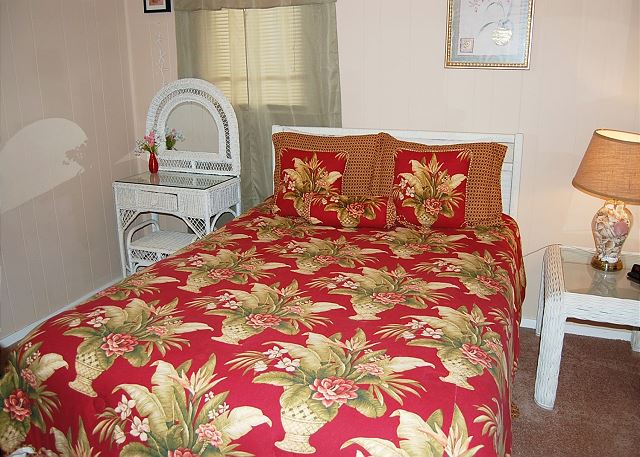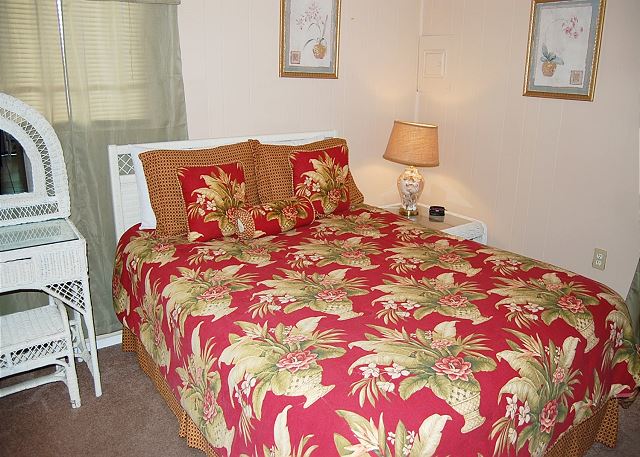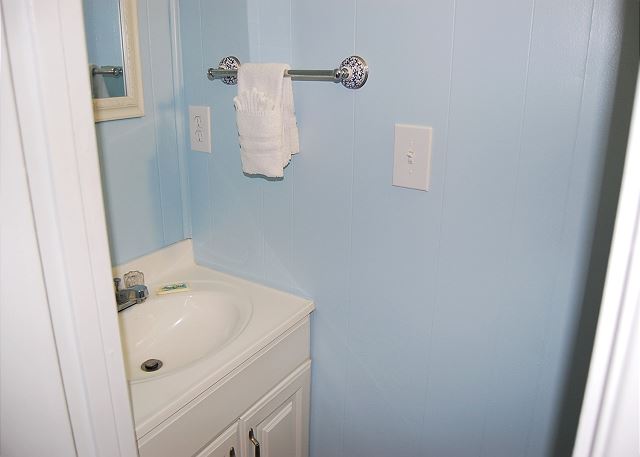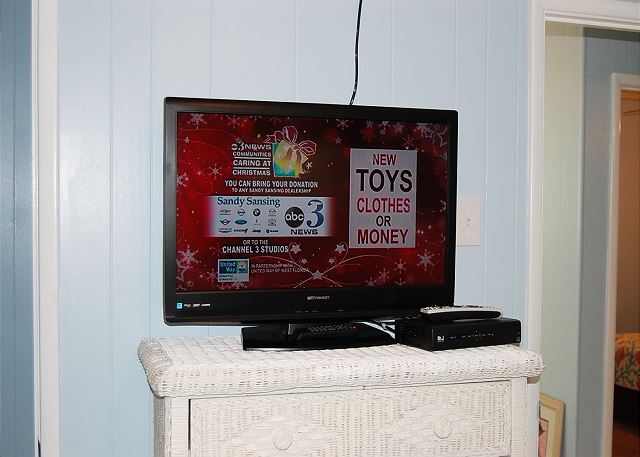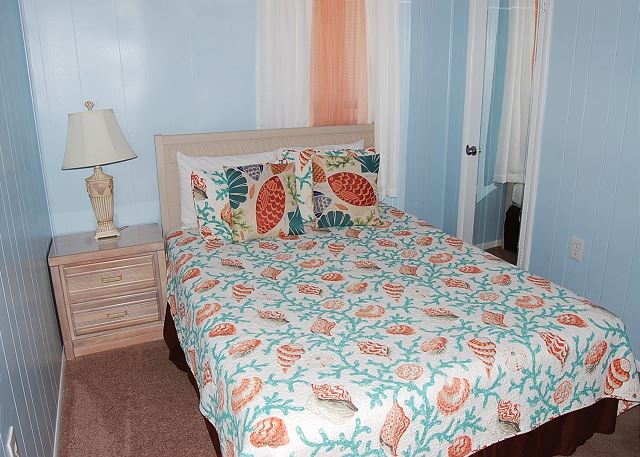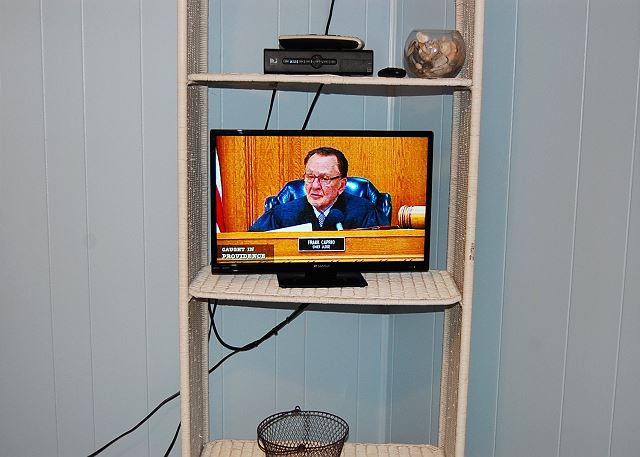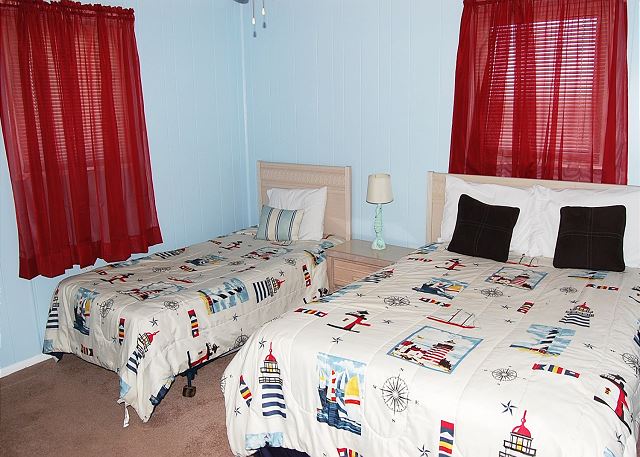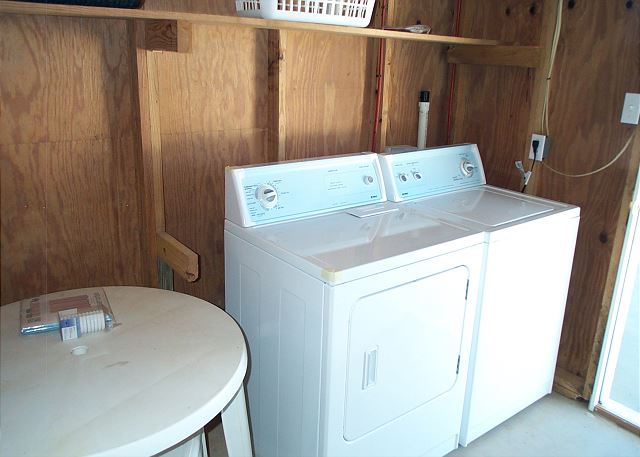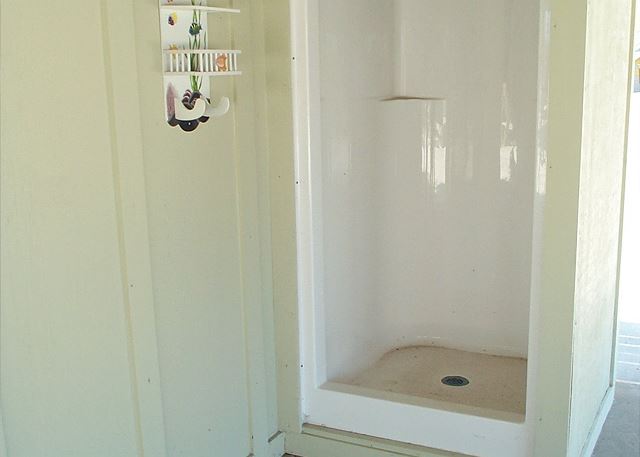 Enjoy this pet friendly Gulf Shores home (small dog allowed). Attractively decorated cottage near access to public beach, 3 TV's, VCR, DVD, outside shower with hot water, BBQ grill, covered parking, sun deck. The Happy Clam is only 2 blocks from the beach. This 3 bedroom with 1.5 bath cottage is nicely decorated. The master bedroom has a queen size bed as well as the second bedroom, while the third bedroom has a full and twin size bed. The kitchen is fully equipped with all cookware and utensils to make your favorite meals. The dining area offers a dining table and 4 chairs. The spacious living room has a comfy couch and recliner for relaxing and watching TV. Complimenting this cottage is a very large deck, to enjoy your morning coffee, sunning, or entertaining needs. The Happy Clam is within walking distance to many restaurants and shops. FREE WIFI. SMALL PETS, 25 LBS OR LESS.



PLEASE CALL TO BOOK WINTER RENTALS! Monthly reservations made online will not be confirmed until a reservationist reviews the booking details and verifies that the pricing is correct. If there is an error you will be contacted! Also, in order to avoid same day booking we do not allow reservations to be made online if booking within 48 hours of arrival. Several of our rental properties do have a nightly minimum requirement. If the calendar shows a property is available but you are unable to book online, please feel free to contact us atto ask questions in order to make reservations.

Free Amenities package included with stay: Amenities include: One complimentary adult admission to Waterville Water Park, Dolphin Cruise, and Deep Sea Fishing, good for all days of your stay, excluding date of departure. (Some restrictions apply) Dolphin Cruise and Deep Sea Fishing are available March-October. Water Park is available May-Labor Day.

Here are a few suggestions to help you plan your trip:

Meet the alligators: Feeling brave? Alligator Alley in Summerdale, roughly 30 minutes from Orange Beach, offers guests the opportunity to feed and observe alligators in their natural habitat.

Take a biplane ride: See Gulf Shores and Orange Beach from a bird's eye view at Bird of Paradise, located at the Jack Edwards Airport in Gulf Shores, AL. This historic biplane is made for two passengers and gives you a view of our beautiful beaches that is a must see.

Enjoy Gulf Shores sports facilities: If you are looking to have fun and stay in shape on vacation, Gulf Shores is home to a top of the line sports facilities, paths for jogging and trails for sunset bike riding.

Add to your beach stay by treating yourself to a day at the spa. There are many spas in Gulf Shores or Orange Beach that offer massage therapy, facials, pedicures and more.
| | Nightly | Weekly | Monthly |
| --- | --- | --- | --- |
| February 01 - February 29, 2020 | $110 | $660 | - |
| March 01 - March 13, 2020 | $178 | $1,068 | - |
| March 14 - April 17, 2020 | $196 | $1,176 | - |
| April 18 - May 13, 2020 | $178 | $1,068 | - |
| May 14 - May 17, 2020 | $271 | - | - |
| May 18 - June 18, 2020 | $235 | $1,410 | - |
| June 19 - June 30, 2020 | $259 | $1,554 | - |
| July 01 - July 05, 2020 | $271 | - | - |
| July 06 - August 06, 2020 | $259 | $1,554 | - |
| August 07 - September 07, 2020 | $174 | $1,044 | - |
| September 08 - October 31, 2020 | $148 | $888 | - |
| November 01 - January 31, 2021 | $120 | $720 | $1,030 |
| February 01 - February 28, 2021 | $120 | $720 | - |
Minimum Age Limit for Renters
Thank you for entering your review. The review will become available to the system shortly.
Good vacation spot for 2019 Shrimp festival
Rating:
Review Date: 10/16/2019
The rental was a good location in walking distance to the Shrimp Festival. The rental had good living space and a nice big dining table for meals and adequate bedrooms and baths. However, the full bath had a slippery tub and users had to maneuver around the plastic curtain over a window in the shower which should be updated. The half bath had a broken towel bar. The first impression was a broken blind in the door window and the door would not close tightly which resulted in the door alarm going off after we left one day. Although I appreciate that there were 3 tv's, the one in the living area was tiny. With the current low cost of big screen tvs, I suggest a new larger tv placed on a console instead of the small tv up in the ceiling like a hospital room. We brought our small dog but found quickly that the yard was full of sand spurs that had to be removed from his paws and fur. A little green grassed area would be appreciated.
Manager Response: 10/18/2019
Response from Anchor Vacations, Inc.
Kathleen, we have made note of the issues inside the house and will make suggestions to the owner. Unfortunately sand spurs are part of beach living, we can spray but if all the neighbors don't it will be a temporary fix. Thanks for your feedback and we hope to see you again!
Happy Clan review
Rating:
Review Date: 10/07/2019
We have stated here twice and it has been great each time. Not one of the fancy places but adequate and affordable. The staff at Anchor Vacations are awesome. This place could use a little work but I under that is going to happen. We have used Anchor Vacations SEVERAL times and they are always awesome. We were there 15 days.
Manager Response: 10/09/2019
Response from Anchor Vacations, Inc.
As always, we love our repeat guest! We were so pleased to see you and we hope to see you again next year!
Happy Clam
Rating:
Review Date: 06/05/2019
We had a very relaxing and enjoyable stay. Will definitely try to book again for next year's Hangout Fest.
Would Not rent again with Anchor
Rating:
Review Date: 07/12/2018
homeless people were living underneath the house before we got there an it was a mess. Was told they would clean it up they did not, we ended up doing it. This was my first an last time with Anchor
Manager Response: 07/16/2018
Response from Anchor Vacations, Inc.
We are sorry for the inconvenience of the people under the house. We have scheduled regular runs by the house to make sure this is not happening again. We did send someone to clean it up but you had already taken care of it, therefore I paid you what I would have paid maintenance. Sorry you had to deal with this issue on your vacation.
Gulf shores weekend
Rating:
Review Date: 07/12/2018
Overall stay was ok, good location, clean, not happy about the condition, it needs repair asap, kitchen sink faucet has low flow, bathroom lav slow draining, rottin wood on deck and stairs, hand rails on deck rotten and unsafe, overhead water leak in utility, wires hanging under house very unsafe, this shakes when an adult Walsh thru from a lack of proper wind bracing.
Manager Response: 07/16/2018
Response from Anchor Vacations, Inc.
We are sorry you had plumbing issues. Thank you for the information so we can have it taken care of. However, as for the safety of the house the city inspector inspected it in February 2018 and signed off that everything was safe to rent. The owner just had all the bracing re-enforced a year ago. We will have the deck boards, railings and wiring hanging down checked for safety issues. Again thank you for the information
Good time
Rating:
Review Date: 07/04/2018
We were very pleased with the location, walk to the beach, management company is very helpful, professional and communicated well. Overall the home is fairly tidy but Cleaning crew could be a little more thorough.
Manager Response: 07/17/2018
Response from Anchor Vacations, Inc.
Thanks for the nice review Peter! Hope to see you next year
Adequate, clean place
Rating:
Review Date: 04/02/2018
It was fine. Place is not luxury, but clean and equipped. Location was good.
happy as a clam!very good value for a winter rental.
Rating:
Review Date: 03/06/2018
very good value for winter rental
Manager Response: 03/08/2018
Response from Anchor Vacations, Inc.
We were pleased to have you for the winter and we always love to hear you enjoyed your stay! Hope to see you again.
more for less
Rating:
Review Date: 11/29/2017
Manager Response: 11/29/2017
Response from Anchor Vacations, Inc.
Hey Ms. Bernice! We are pleased that you are enjoying your stay at The Happy Clam!
Happy clam
Rating:
Review Date: 08/02/2017
Great clean place close to the beach

Manager Response: 08/26/2017
Response from Anchor Vacations, Inc.
Thanks for the review and we hope to see you again!
Happy Clam
Rating:
Review Date: 07/07/2017
We had a great time staying at the Happy Clam. The walk to the beach was so easy, the large deck was great, and the three bedrooms were just perfect for three couples!
Gulf Shores Grateful!
Rating:
Review Date: 06/23/2017
We had an amazing family vacation thanks to Anchor Realty and the "Happy Clam"! You have everything at your fingertips in Gulf Shores! On rainy days if you don't want to stay in, we suggest a drive to Mobile or New Orleans! You won't regret it! Perfect vacation location!
Your request has been sent. We look forward to meeting all your vacation needs!